The Earth Genome
Model & Strategy
Earth Genome's vision is for the world's decisionmakers to consistently and routinely take into account the full value of nature — leading to greater conservation of natural systems, and averting economic and social disruptions due to the misuse of "natural capital." The organization seeks to bring a range of stakeholders together to create breakthrough solutions addressing some of the world's most pressing environmental and social problems including water, food and energy.
The Earth Genome is creating a technology platform that will be the world's first-ever easy-to-use, scientifically credible, curated source for global data on natural resources, coupled with key decision-making tools. Together, these will exponentially lower the cost and time for corporations and investors to gain insights from Earth "big data" and make better decisions for their organizations, society and the planet. The organization will drive collaboration and innovation across many stakeholders: data providers, scientists, tool visualization providers, and diverse end users.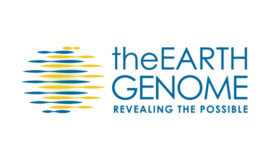 Founded: 2015
Environment & Climate Change
Location of work: Domestic, West Coast, Southwest, International, Asia
The Earth Genome
,
Informed decisions. Better outcomes.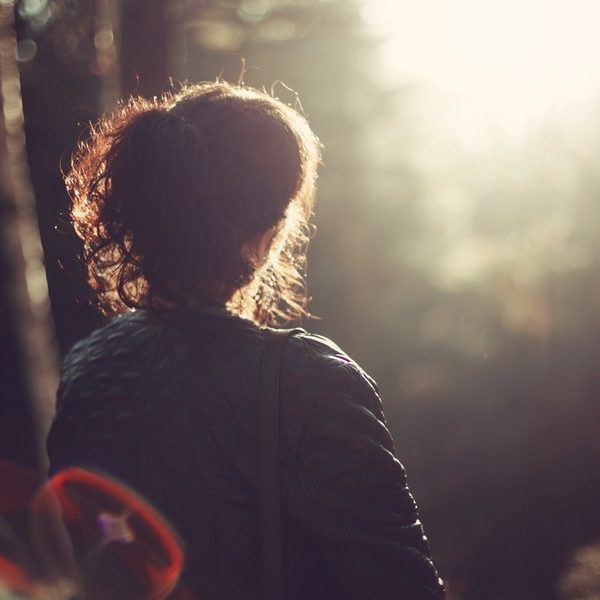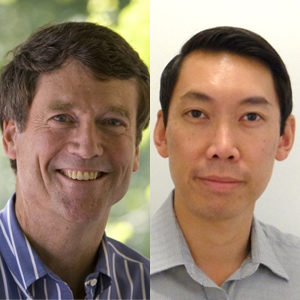 Meet Steve McCormick & Glen Low
Co-Founder Steve McCormick has dedicated his career to environmental conservation. After many years at The Nature Conservancy, he realized that his actions to date had been essential, but lacked the cumulative effect that was needed. Too often the pressing needs of people were felt to be at odds with those of the environment. What was needed was greater understanding and insight into this tradeoff. While at The Gordon and Betty Moore Foundation, Steve tested and refined this theory and shifted the Foundation's efforts toward sustainability.
Meanwhile, co-founder Glen Low was engaged with some of the world's largest corporations creating breakthrough solutions on environmental sustainability. While at Blu Skye, Glen worked with some of the most innovative Fortune 100 companies on optimizing their actions related to food, energy, climate, waste, water and human well-being. He saw firsthand the tremendous impacts that major corporations have on the planet and the need to create more sustainable outcomes.
Both Steve and Glen are now working to use the Earth Genome to fundamentally inform and change influential market decisions to better align our economic system with the planet's ecological system.
Steve is the former CEO and President of The Nature Conservancy. He is also the former President of The Gordon and Betty Moore Foundation.
Glen is a former Principal at both Bain & Company and Blu Skye. He is also a frequent lecturer at U.C. Berkeley, where he has taught corporate sustainability at the Executive Education, MBA, and undergraduate levels.
IMPACT
In 2019, EG built an advanced version of the existing Groundwater Recharge Assessment Tool (GRAT) to support the CA Department of Water Resources' pilot assessing the opportunities for Flood-MAR across a range of climate scenarios. Using their satellite imagery platform, EG built a range of applications including an AI-powered newswire, educational tools, and support services for investigative journalism all focused on increasing access to and understanding of emerging environmental and humanitarian developments. EG also worked with users to scope a new decision support tool in TX to enable new water transactions to increase the resilience of flows, species, cities, and industries.
Key 2020 focus: Extend GRAT to enable sub-basin optimization across districts. Support CA DWR in assessing the impacts of potential flood and recharge infrastructure and programs. Advise the CA State Water Board on a data and tools strategy related to Safe and Affordable Drinking Water. Finalize the build of two tools in their TX tool platform, including the above and a second to enable optimized investments for agricultural best management practices.
RT

@JayLund113

: California's BIG October storm was ~12 inches of precip. The last two days added ~5 inches. It will take about 6 more sto…

RT

@WadeCrowfoot

: Transiting through Dublin, and super impressed by sustainability features in the airport. 🌍 We need this in all US airpor…

Drought resilience is a huge task in CA but "I am sure we are up for it: we are Californians and there is one thing…

https://t.co/zeGjqXad4d

The rain tap has been turned on: First and foremost for parts of California it will probably end fire season. It's…

https://t.co/b7MhwCOAiq

RT

@SusCon_CA

: Context is key - it's important to understand historical weather patterns, and how our changing

#climate

is altering our con…

RT

@ProjectDrawdown

: Climate professionals carry a heavy load. When did you feel optimistic about

#climate

solutions/progress this year? 👇…

In a state that has historically been brutal to its mascots, from the extinct California grizzly bear to the ever-o…

https://t.co/jOPVLucK4B

Small-scale sustainable farmers hold the key to boosting agricultural resilience in the face of a warming world thr…

https://t.co/rOLEogeA1M

"Californians going even a day without safe water is unacceptable, and we all share responsibility for righting thi…

https://t.co/gxVyE4O1wh

RT

@WaterFdn

: "It is now time to move from a recognition of the problem to an active exploration of which solutions can best protect us fro…

"It depends on the state you're in, but some don't monitor their groundwater, sometimes they have data, sometimes t…

https://t.co/R1zUd3tybE

RT

@CaWaterBoards

: This climate change-induced historic drought requires strong action. Emergency curtailment regulations give the State Wa…