Refugee Trauma Initiative
Model & Strategy
Refugee Trauma Initiative (RTI) designs programs and builds tools to help refugee children, youth, and families overcome adversity, heal from the effects of toxic stress, and begin integrating into their host countries. Since its launch in 2016, RTI has created original programs that deliver trauma-sensitive, identity-informed early childhood development (ECD) and youth development support to refugee children and their families. RTI's interventions are evidence-based, participatory, and scalable, and are built not only to directly empower vulnerable communities, but also to empower local organizations to adopt and reproduce RTI's programming within their own communities.
In an age of endemic conflict and unprecedented displacement, displaced families need psycho-social and educational support more than ever. Yet, the scale of displacement is such that no single organization can take on the problem alone. To meet the needs of displaced communities today—and the needs of the displaced of tomorrow—a movement is needed. RTI's practice supports the emergence of a network built on care, capacity, and resilience.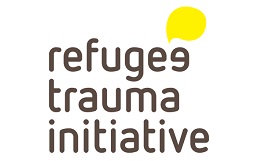 Founded: 2016
Social Justice
Location of work: International, United Kingdom
Refugee Trauma Initiative
United Kingdom, Europe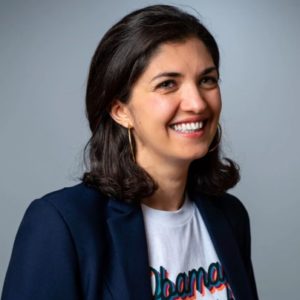 Meet Zarlasht Halaimzai
Zarlasht Halaimzai is the Director and co-founder of Refugee Trauma Initiative. Over the last 10 years, she has set up programs targeting displaced and vulnerable communities in Pakistan, Afghanistan, Turkey, Syria, the UK, and Greece. Zarlasht has trained in Childhood and Adolescent Counselling and Psychotherapy at the University of Cambridge and is currently pursuing a Master's Degree in Mindfulness Based Cognitive Behavioural Therapy at the University of Oxford.
Zarlasht has firsthand experience of conflict and displacement. Growing up in Kabul, she spent her childhood in a warzone and was forced to flee spending four years in transit before arriving in the UK.
Zarlasht has recently received a number of awards including the 2018 Obama Fellowship, and Marie Claire Magazine's 2017 Future Shapers Award.
Impact
In less than 4 years of operations, RTI has reached:
– more than 1,500 children, accessing RTI's initial children's programming and Baytna,
– more than 400 mothers, joining their children at Baytna,
– more than 1,100 individuals attending family programming together as family units,
– more than 500 adults attending adult counseling sessions,
– more than 700 youth,
– more than 1,000 volunteers attending training or debriefing sessions.