HEAL Initiative
Model & Strategy
HEAL Initiative aims to address the severe healthcare workforce shortage and health disparities in underserved communities in the United States and abroad by creating, scaling, and sustaining a pipeline of health professionals to care for the poorest communities, while simultaneously strengthening local health systems. HEAL's two-year fellowship model is a unique approach that pairs a dedicated U.S. medical professional with health professionals living and working in low-resource communities.
During the two-year fellowship, both sets of fellows go through immersive training, receive ongoing mentorship focusing on skills essential for global health delivery, and obtain an online MPH. HEAL aims to create a new cadre of emerging health professionals with the skillset to continue providing high-quality care to underserved populations for years to come.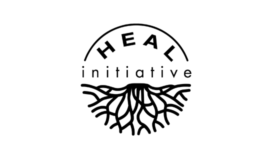 Founded: 2015
Health
Location of work: International, Africa, Latin America
HEAL Initiative
300 Frank H. Ogawa Plaza
Suite 520
Oakland, CA 94612
Making service to the poor a first choice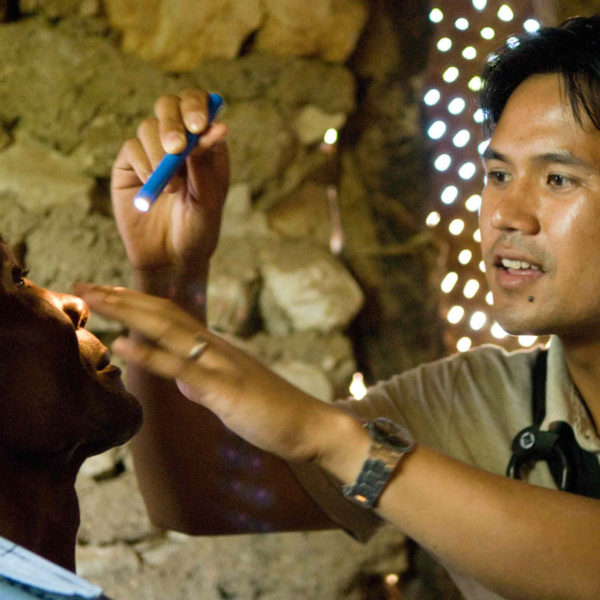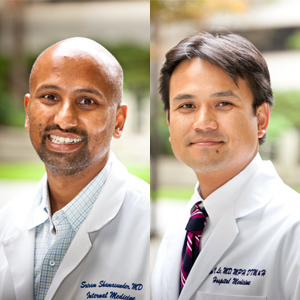 Meet Sri Shamasunder
Phuoc Le, MD, MPH, DTM&H is a refugee from Vietnam, where his family fled in the 1980s as part of the "boat people."  Phuoc grew up in Kansas and California before graduating from Dartmouth College, Stanford Medical School, and UC Berkeley's School of Public Health.  He completed his residency in Internal Medicine, Pediatrics, and Global Health Equity at Harvard. During his residency, Phuoc worked to provide equitable health care in Rwanda, Lesotho, Malawi, post-earthquake Haiti, and most recently, Liberia.  Currently, Phuoc is on the faculty at UCSF and UC Berkeley, where he teaches and mentors students at all levels.
Sriram Shamasunder, MD, DTM&H grew up in the desert of California, a first generation immigrant. Before he became a doctor, Sri was first a poet, writing and teaching poetry during his undergrad.  Through poetry, Sri became interested in the power of narrative in literature, and in health.  He attended U.C. Berkeley for undergrad, NY for medical school, and completed his residency at Harbor UCLA Medical Center. Since 2009 he has split much of his time between UCSF and several countries around the world focusing on delivering high quality care to poor populations.  These experiences helped shape his desire to develop a program that leads with equity, as well as teaches and mentors health professionals to provide better global health care.
In 2015 Phuoc's medical team was given the Humanitarian Service award by the Society of Hospital Medicine and Phuoc was named a "Top Doc" by the magazine ACP Hospitalist. In 2016, Sri gave a TEDx talk titled WhoseSuffering Matters Less and Why?  In 2017, Phuoc was named an Eisenhower Fellow.
IMPACT
In July 2015, HEAL launched its inaugural class of fellows. This first iteration included 22 fellows including physicians, social workers, dentists, and physician assistants from 6 countries and the Navajo Nation. Fellows have since dispatched to 6 international and 4 domestic partner sites.
In 2017 HEAL expects 54 fellows from 7 countries and 13 sites to join their movement.  In the years ahead, they expect to replicate their model around the country and world by creating a toolkit for other institutions to implement.