D-Rev
Model & Strategy
D-Rev serves the population of nearly 4 billion people who live on less than $4/day. D-Rev aims to improve the lives of the world's poorest by designing, developing and distributing radically affordable world-class medical products at two-thirds of the cost. In doing this, D-Rev directly improves the health and productivity of the poor and spurs competitors to introduce more affordable, higher performing products— solving the problem of access to and availability of medical care products at a systems level, on a global scale.
D-Rev currently has two products in the market: 1) ReMotion Knee – a high-performing knee joint for developing world amputees – and 2) Brilliance – a jaundice treatment device at an affordable price. To meet full market demand, D-Rev licensed both these products to for-profit distributors in developing countries. D-Rev's value add is embedded in both its customer driven search for product solutions and in its commitment to ensuring successful distribution of the products it designs.
For its work to bring a design ethic to third-world healthcare, D-Rev was named one of Fast Company's World's Most Innovative Companies and awarded as a Tech Laureate at the 2013 Tech Awards.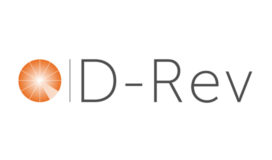 Founded: 2009
Health
Location of work: International, Asia
D-Rev
695 Minnesota Street
San Francisco, CA 94107
Design and deliver.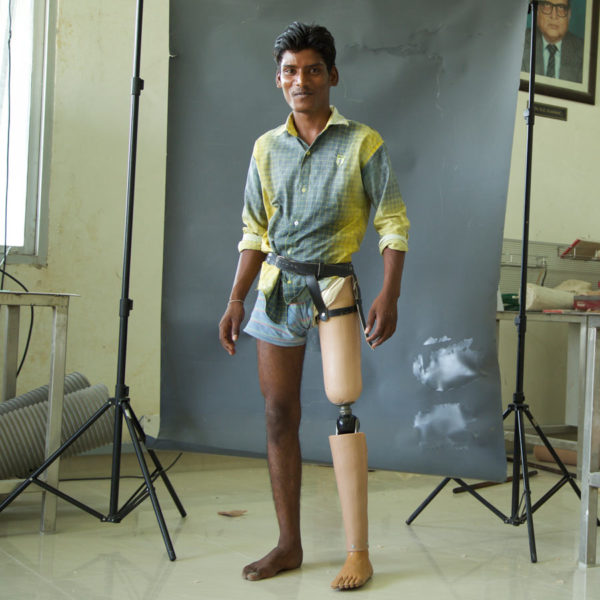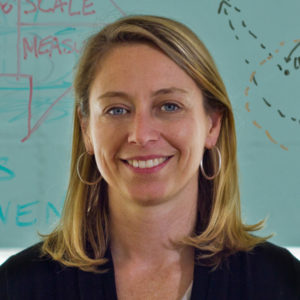 Meet Krista Donaldson
Krista Donaldson, PhD, has driven innovation in product design, engineering and international development for more than 15 years. As D-Rev's CEO, Krista spearheaded the release of Brilliance, a revolutionary technology treating neonatal jaundice, and the release of ReMotion prosthetic knee. Her leadership has won Krista acclaim as one of Fast Company's Co.Design 50 Designers Shaping the Future, a TED speaker and a World Economic Forum Technology Pioneer.
Prior to D-Rev, Krista was a Diplomacy Fellow in the U.S. Department of State's American Association for the Advancement of Science (AAAS), where she guided economic policy and the reconstruction of Iraq's electricity sector, earning her recognition for her work's impact on bilateral relations. From 1998 to 2001, she worked with KickStart International (formerly ApproTEC) in Nairobi, Kenya as a design engineer and researcher, and with the product design firm IDEO.
IMPACT
In 2019, D-Rev surpassed half a million patients treated, of which they estimate over 85% would likely have not otherwise received effective treatment.
With Brilliance, D-Rev's newborn jaundice product, 370,500 babies have been treated, of which over 90% would likely have not otherwise received effective treatment; 4,783 units have been sold in 61 countries. D-Rev only reports impact where there are confirmed installations.
The ReMotion Knee, D-Rev's amputee mobility product, has been sold in 30 countries to 531 amputees, of which over 300 would likely have not otherwise been fit.
D-Rev has been recognized by ImpactMatters for its rigor in measuring impact. As a result, Peter Singer, who has promoted "Effective altruism," has called D-Rev one of the world's most highly effective charities.
Happy Doctor's Day in India! D-Rev sends a heartfelt "thank you" to all doctors fighting at the frontlines of the…

https://t.co/o6y5g9ZZvL

Happy International Women in Engineering Day! Special shoutout to our CEO Krista Donaldson and Senior Design Engi…

https://t.co/EViUVOZVhh

Climate change increases premature births which poses life-threatening risks to both mother and baby. African Ame…

https://t.co/vPmX6TVVEW

D-Rev is still seeking health professionals who have experience in low-resource settings. We are developing non-inv…

https://t.co/NSe54LN6AD

RT

@kmd_drev

: The protests might create more cases of COVID-19. But racism is a still greater threat to public health. https://t.co/Hg4duv8…

Calling all health professionals who have experience in low-resource settings! We are developing non-invasive thera…

https://t.co/JSeno9kFJi

RT

@LifeYouCanSave

: Save lives and reduce suffering by making one donation that supports all of our recommended nonprofits. The work of all…

RT

@kmd_drev

: D-Rev's India team pivoted rapidly to meet the need for training during COVID with

@ProjectECHO

. I joined yesterday's session…

There is urgent need to support LMICs to increase access to medical oxygen and related technologies to reduce…

https://t.co/Ogi228qxus

"To the world you are a mother, but to us, you are the world." 💗 Happy Mother's Day. 💗

RT

@peeryfoundation

: Shout out to

@d_rev_org

who has launched tele-training for pediatricians and neonatologists in high-need regions, and…