Arts for Incarcerated Youth Network
Model & Strategy
Across the country, a groundswell of groups and individuals is pushing for change in the juvenile justice system, especially toward creating a coordinated juvenile violence prevention/youth development strategy. Arts for Incarcerated Youth Network (AIYN) is at the center of this movement, using the arts as a strategic tool to heal trauma, empower young people to share their experiences, reduce/prevent their involvement with the criminal justice system, and raise public awareness. Additionally, AIYN's model of collaboration itself is changing how nonprofits work together – cooperatively, instead of competing with each other, thus accessing over a million public dollars that were not previously given to community organizations.
AIYN is the only arts collaborative for incarcerated youth in California. In the first five weeks after their launch, AIYN brought a strong and varied curriculum of arts education provided by their member organizations to over 240 students at six detention camps and influenced  >100 of the probation officers who oversee the camps to join their workshops. (The sight of uniformed probation officers playing drums along with incarcerated youth is a beautiful thing!) The program received overwhelmingly positive feedback from both youth and staff, and AIYN began to expand rapidly. Today, with funding from Los Angeles County's Probation Department and Arts Commission, AIYN members bring arts education year-round to youth in 22 sites: all of LA County's youth detention facilities and Juvenile Day Reporting Centers, and five community-based sites.
Recently, in response to overwhelming demand, AIYN has begun to provide training and assistance to organizations in other areas, including public agencies in Los Angeles and nascent networks in New Mexico and Ventura that want to replicate AIYN's collaborative model. AIYN has developed a shared theory of practice, a technical assistance toolkit and trainings to help other communities implement this model.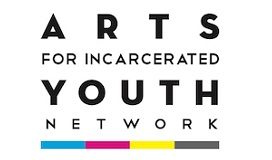 Founded: 2016
Social Justice
Location of work: Domestic, West Coast
Arts for Incarcerated Youth Network
830 Traction Ave, #3a
Los Angeles, CA 90013
Envisioning a future where youth are empowered and the systems that serve them are transformed by using arts as a foundational strategy and catalyst for change.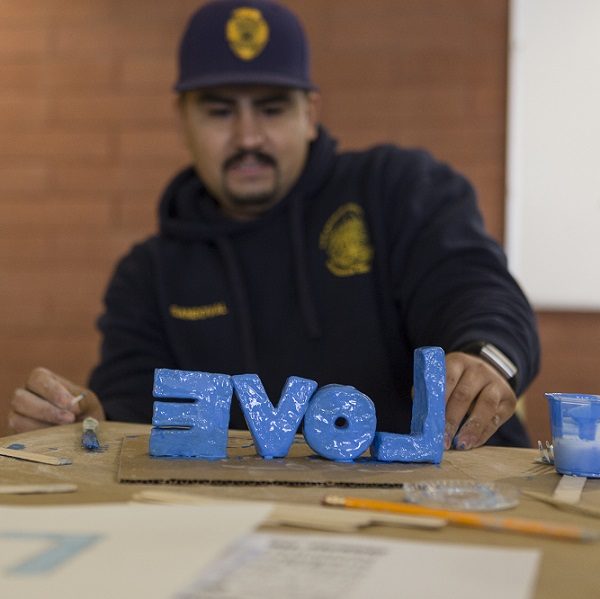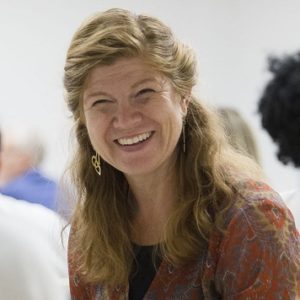 Meet Kaile Shilling
Since her undergraduate days at Harvard University, Kaile Shilling has been exploring how to leverage the power of the arts to drive social change. Her career began in the film industry, working for Academy Award-winning director Alexander Payne on Citizen Ruth, Election, and About Schmidt, as well as for legendary comedian George Carlin. Eager for more hands-on involvement in social justice, she went to work at Homeboy Industries. During her seven years there, she co-ran the $12 million capital campaign that enabled Homeboy to move into its current headquarters in downtown Los Angeles, a facility that employs hundreds of former gang members at its tattoo removal clinic, industrial bakery, and the Homegirl Café restaurant.
In 2010, Kaile moved on to head the Violence Prevention Coalition, an alliance of over 160 government, community, and faith-based organizations and individuals committed to preventing violence in all forms – guns, gang, domestic. The VPC emphasizes prevention, rather than treating the impacts of violence after the fact. While there, Kaile became a Women's Policy Institute Fellow, joining a statewide campaign on school discipline reform through legislative advocacy and community engagement. In January of 2016, Kaile left the VPC to found and lead the Arts for Incarcerated Youth Network.  AIYN has proliferated, and now includes 14 member organizations that bring instruction in drama, writing, drumming and other arts programming into every juvenile lockup in Los Angeles County as well as many other locations. At the heart of the Arts for Incarcerated Youth Network's efforts is the simple, yet powerful notion that art and cultural engagement is a transformative practice — both personally and systemically.
IMPACT
In the two years since founding, AIYN has grown from 6 to 14 member organizations. Their work has grown from 6 to 22 service sites, and their budget has shot from $100,000 to over $2 million. More recently, AIYN has expanded their work beyond arts programming to also include an innovative, multi-agency reentry support strategy for young people returning to the community.
Locally, AIYN's partnerships with Los Angeles County's Arts Commission and Department of Probation have been part of changing the trajectory of juvenile justice in LA County. These public partners are now investing nearly two million dollars annually in arts programming through AIYN's network of member organizations.
Youth advocates trained by AIYN participate directly on key county committees focused on reforming juvenile justice.
AIYN has integrated arts-as-healing trainings for Los Angeles County's departments of probation and public health, and the Los Angeles Unified School District, and are launching a county-wide project with the Arts Commission and Department of Mental Health aimed at preventing youth involvement in the justice system in the first place.