News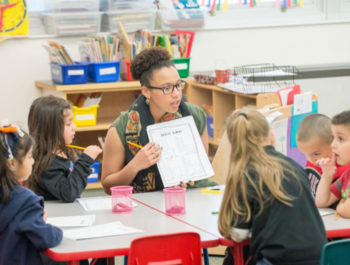 Urban Teachers Featured in The Atlantic for Their Innovative Teacher Residency Program
April 1, 2016
The Urban Teachers residency program in D.C. is one of many new alternative routes to becoming a teacher that have sprung up as education schools have come under attack for inadequately preparing teachers for today's challenges, including higher standards, new technology, and stubborn achievement gaps.
Alternative routes are often faster than traditional education-school programs, making them attractive to career changers and noneducation majors like Meghan Sanchez. But residency programs like Urban Teachers are something of a hybrid of traditional and alternative routes, and some experts hope they'll be the wave of the future.
"Urban Teachers has a strong reputation for developing teachers," said Paige Hoffman, the district's manager of innovation and design. "We see folks really being able to enter the classroom with a strong foundation because they've had that experience of being in our schools."
Read the article here.