News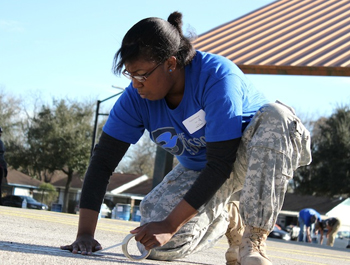 The Mission Continues in Outside Magazine: Among the Best Places to Work
October 1, 2014
To Marvin Cadet, an Iraq veteran and member of the 2013 Bravo Fellowship class, the ranking of The Mission Continues as one of Outside Magazine's "Best Places to Work" is as accurate as it is unsurprising.  He joined TMC team after his fellowship ended to boost grassroots fundraising.
"We are an action-oriented organization. Everyone here wants to be doing something," he said. "That's part of our culture."
While some companies emphasize what they can give employees—expansive cafeterias of free food or ultramodern offices, for example—The Mission Continues draws people who want to empower veterans to serve in new ways at home, which is a perk as well as the objective.
Read the article here.