News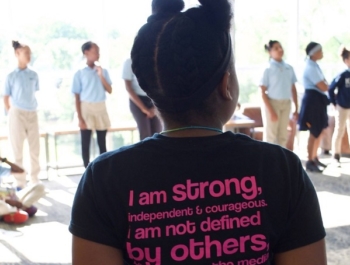 Study Shows Positive Correlation Between Playing Sports, Better Self-Image Among Girls
April 1, 2018
A new report that surveyed more than 10,000 girls across the country has found a positive correlation between playing sports and increased confidence, body image, academic performance and personal relationships.
The Girls and Sports Impact Report, released today, is the first of many forthcoming reports stemming from the Girls' Index, a survey released in the fall by Ruling Our Experiences, or ROX, a nonprofit founded by Lisa Hinkelman. The organization focuses on the challenges of young adulthood among girls — specifically issues of personal identity, leadership and navigating social media.
"I was an athlete all of my life and really believe that sports helped me in lots of different ways," Hinkelman said.