News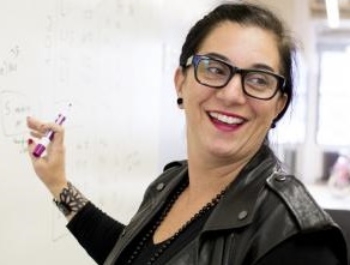 Nancy Lublin Wins 2019 Skoll Award for Social Entrepreneurship
April 3, 2019
With suicide claiming nearly 50,000 lives in the U.S. alone every year — more than twice the toll of homicide — Crisis Text Line saw the need to create rapid-response crisis counseling by leveraging big data and the dominant communication medium of today: text messaging. 100 million text messages later, trained Crisis Counselors respond to texts within minutes to help assess risk, deescalate the situation, and craft a plan for continued safety. "This is like strangers talking to other strangers in their darkest moments," says founder Nancy Lublin. "Our goal is to take people from a hot moment to a cool calm."
Crisis Text Line is a free, 24/7 text line for people in crisis. Text 741741 from anywhere in the U.S. to text with a trained Crisis Counselor.
About the Skoll Awards:
The Skoll Foundation presents the Skoll Awards for Social Entrepreneurship each year to a select group of social entrepreneurs whose innovations have already had significant, proven impact on some of the world's most pressing problems, and invests directly in the promise of even greater impact at scale.
Learn more about the 2019 Skoll Awardee at http://skoll.org/crisis-text-line.