News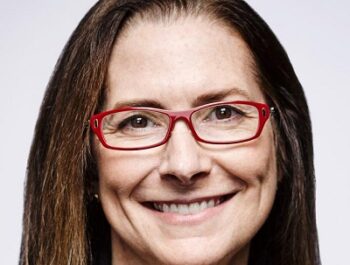 Lara Metcalf Joins Draper Richards Kaplan Foundation as Managing Director
September 6, 2022
BOSTON, MA (September 6, 2022) – Draper Richards Kaplan Foundation (DRK), one of the largest global venture philanthropy firms, today announced Lara Metcalf has joined the organization's leadership team as Managing Director. She begins her role with the Foundation on Tuesday, September 6.
"In a time when finding pathways to solving some of society's most complex problems has never been more urgent, Lara's deep seasoned experience creating impact across so many sectors will be an invaluable catalyst to our team and our work," said Jim Bildner, CEO of Draper Richards Kaplan Foundation. "As a demonstrated impact driver from her work at Credit Suisse, Social Finance US, the Engine, and as the former senior associate dean and CFO and CAO at Harvard's Kennedy School of Government, Lara brings both gravitas and insights to our work and our portfolio."
Metcalf brings with her more than thirty years of senior leadership experience at the forefront of traditional finance in impact investing, most recently as a Managing Director and Venture Partner at The Social Entrepreneurs' Fund, an early-stage impact venture capital fund investing in mission-driven companies focused on fintech, healthtech, and Future of Work for low to moderate income populations. Metcalf also served as Chief Financial Officer and Chief Operating Officer at The Engine, a deep-tech venture capital fund launched by Massachusetts Institute of Technology (MIT), that bridges the gap between scientific discovery and commercialization by investing in early stage breakthrough technologies across climate solutions, human health, and advanced systems.
Metcalf played a key role in building the Pay for Success field, a pioneering outcomes-focused public-private partnership finance approach at Social Finance where she led Social Investments as Managing Director. There she led projects deploying $80M in private capital to help evidence-based nonprofits scale their interventions in recidivism, maternal and child health, family stability, teen pregnancy and more.
Previously, Metcalf served from 2009-2013 as Chief Financial and Administrative Officer (CFAO) and Senior Associate Dean for Operations for Harvard University's John F. Kennedy School of Government, helping the institution recover from the financial crisis, increase student financial aid, and transform the campus. Metcalf started her career spending eighteen years on Wall Street in the fixed income markets, at Morgan Stanley, Goldman Sachs, and Credit Suisse where she was a Managing Director.
Today, Metcalf serves as guest lecturer on impact investing and startups for MIT, Harvard Business School, and the Harvard Kennedy School; on advisory boards at the Harvard iLab, MIT Solve Innovation Futures, Zeal Capital Partners, Colorful Capital, and Longfellow Investment Management; and volunteers as a judge for MassChallenge. She has been recognized as a 2020 "Kellogg Youn Impact Fellow" from the Kellogg Graduate School of Management at Northwestern University, Named "100 Women in Fintech" by 100 Women in Finance, and Authored an essay in the Federal Reserve Bank of San Francisco 2017 publication titled, "What Matters: Investing in Results to Build Strong, Vibrant Communities."
"I'm so excited to be joining DRK Foundation on its twentieth anniversary to help lead our important work into the coming decades," said Metcalf. "DRK is unparalleled in its selection and support of passionate, high impact social enterprises that have the potential to positively impact thousands, and sometimes millions of lives. By deploying traditional venture capital models to support early-stage non-profits and mission-driven for-profits, DRK amplifies their probability of success and positive impact."
Metcalf received a Bachelor of Science in Finance from Boston College and an MBA from the Kellogg School of Management at Northwestern University. She recently completed her Corporate Directors Certificate at Harvard Business School.