News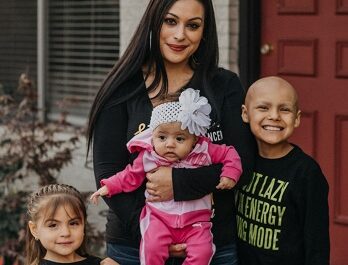 Hospitals Often Don't Help Needy Patients, Even Those Who Qualify
November 17, 2022
Some make getting aid hard, delay checking eligibility and press for payments that aren't refunded
Posted in the Wall Street Journal on Nov. 17, 2022
By Anna Wilde Mathews, Andrea Fuller and Melanie Evans
Nonprofit hospitals must have financial-assistance policies for needy patients, under federal requirements tied to an estimated $60 billion in annual tax breaks.
They often make that aid hard to get. Hospitals put up obstacles, delay checking eligibility and sometimes press for payments that aren't refunded even if a patient eventually gets qualified for assistance.
That is according to a Wall Street Journal analysis of thousands of nonprofit hospital policies in filings to the Internal Revenue Service and posted by hospitals, as well as thousands of pages of internal documents from government hospitals obtained through public-record requests and the experiences of dozens of advocates and patients who have applied for aid.
Ashley Harrison seemed like a perfect candidate for financial assistance under the policy of Advocate Aurora Health, a major nonprofit hospital system.
For a visit to the emergency room of Advocate South Suburban Hospital near Chicago, where she went with symptoms that turned out to be the first signs of leukemia, she was billed more than $36,000. Ms. Harrison's annual income was about $24,000, about half the financial cutoff that typically qualifies for full bill forgiveness, according to Advocate Aurora's guidelines.
When she asked the hospital system for help in March, she didn't get it. Ms. Harrison said the hospital had told her to wait to apply for aid while insurance was pending, and then when she did apply, she was told she had waited too long. She appealed and for months Advocate Aurora representatives gave conflicting feedback about her application, she said.
"It was confusing, and long, and drawn-out," she said. One thing was always clear, she said: The bill was unaffordable. "There's no way."
Such experiences are common among patients seeking aid from nonprofit hospitals. Among the Journal's findings:
•Though hospitals have the power to prequalify low-income patients for charity care and never send a bill, about 450 nonprofit facilities—roughly 15% of the 3,100 nonprofit facilities in the Journal's analysis of tax documents—didn't report using the option.
•Even among the hospitals that told the IRS they do prequalify people, many spent months chasing patients for payment before checking eligibility. The parent organizations for roughly 1,000 of those facilities reported pursuing at least $2 billion in billings to patients who likely qualified for aid.
•In scripts and other training material for staff who talk to patients about bills, obtained through public-record requests to more than 100 government hospitals, the possibility of financial assistance is sometimes raised only as a last resort, or not at all.
An earlier Journal analysis of Medicare filings highlighted how little of nonprofit hospitals' billions in revenue goes toward financial help for low-income patients. The new analysis uncovered the barriers many hospitals place in the way of patients who should qualify for assistance—even under the hospitals' own criteria.
Under tax laws, nonprofit hospitals are set up to function as charities benefiting their communities. Government facilities, whose policies the Journal also looked at, are also intended to serve the public, though they aren't subject to all the same IRS requirements as private nonprofits. The Journal found that many of these hospitals act like for-profit businesses in their efforts to get paid, even by those who can't afford it.
Ms. Harrison's experience started when she went to the Advocate South Suburban emergency room late on Dec. 20, 2019. Then 30 years old, she was weak, unable to eat and had difficulty breathing. She was diagnosed with a possible case of acute promyelocytic leukemia, according to physician notes, and later transferred to another hospital.
Her brief stay at Advocate South Suburban generated a big bill: $36,733.13. She had two forms of insurance—Medicaid and a private plan—but neither covered the cost. Ms. Harrison said the private plan told her the hospital was out of its network. A spokeswoman for the Illinois Medicaid agency said it retracted its payment at the request of the hospital. In a written statement, she said, "there can be lots of honest, good-faith complications with claims," but that the patient shouldn't have been billed.
Ms. Harrison, who has a son now 3 years old, said the hospital told her she wasn't eligible for financial assistance while insurance was pending. Eventually, she started getting calls from a collection agency. A letter in March 2022 said she was past due and warned her debts can get reported to credit bureaus.
By then, Ms. Harrison had filed an aid application with Advocate Aurora, with help from Dollar For, a nonprofit that helps patients navigate hospital bills. Tax documents included with the application, filed March 9 and viewed by the Journal, showed 2019 income of about $24,000; in 2020, when she was on disability due to her cancer, she took in less than $20,000. She is still on disability.
Advocate Aurora says it typically forgives bills for patients with incomes of 250% of the federal poverty level, or around $46,000 for a family of two.
The hospital system granted no assistance, though, and she filed an appeal in June. At various times, according to Ms. Harrison and Dollar For, hospital representatives said her application came too late, or that the hospital was still seeking payment from her insurance. Meanwhile, the collection agency kept calling, Ms. Harrison said.
After The Wall Street Journal requested comment on Ms. Harrison's case in September, she said Advocate Aurora reached out to request an additional document, then informed her that financial assistance would cover her entire bill.
In a written statement, a spokesman for Advocate South Suburban called the denial a mistake, citing a change in its record system, human error and her insurer's decision not to cover the care. "While we continue to express our apologies to our patient for her initial experience, we are thankful to have resolved this situation and provided financial assistance," the hospital spokesman said. He said the hospital has "invested in technology and made policy changes to make it easier to access financial assistance."
Hospitals often have complex financial-aid applications that require patients to reveal sensitive personal information.
Aspirus Health, a 17-hospital nonprofit system based in Wisconsin, has a 19-item checklist, including tax returns, pay stubs, retirement-account documentation, mortgage information and three months of bank statements showing all deposits and withdrawals. The form demands the make, model and loan balance on all vehicles, along with the applicant's monthly costs for 17 categories, from water and sewer charges to cable-TV bills and alimony. It also asks if any member of the household is pregnant. Patients have 10 days to complete the application, the document says.
Aspirus didn't respond to requests for comment.
Presumptive eligibility
Hospitals can choose to grant aid by prequalifying low-income patients for charity care. The process, known as presumptive eligibility, can identify eligible patients without an application, using third-party data vendors that do reviews similar to those performed to approve consumers for credit cards. Industry financial standards require only one piece of reliable information to show a patient qualifies for aid, such as an income estimate from consumer credit companies.
Major companies, including Experian PLC and TransUnion, have in recent years sold hospital services that verify which patients qualify for financial aid. TransUnion recently sold its unit to a company now called FinThrive Revenue Systems LLC, which uses information on mortgages, student loans and credit cards to calculate whether patients lack the money to pay medical bills, said Jonathan Wiik, a vice president for FinThrive's healthcare business.
FinThrive said its estimates were at least 94% accurate based on an analysis that compared an anonymous sample of results matched with income tax records. Experian said information about its algorithms is proprietary.
Many hospitals don't use this approach, or turn to it only after first dunning patients for months, according to the Journal's analysis.
The Journal reviewed the latest available federal tax forms for the country's nonprofit hospital organizations, which typically covered the 2020 fiscal year. The forms cover general hospitals but in some cases include a few surgery centers and other medical settings. The analysis excluded hospital organizations that left completely blank the portion of the form examined by the Journal.
Among the approximately 450 facilities that didn't indicate they used presumptive eligibility were some owned by prominent nonprofits including the Mayo Clinic and Delaware's ChristianaCare.
In a statement, a Mayo Clinic spokesman said it asks patients to complete a questionnaire "so we can better understand their unique situation and assist with coverage," though it automatically grants help to patients eligible for Medicaid. Mayo is now considering using data vendors to identify patients in need, but feels "socioeconomic data alone are not necessarily an accurate predictive indicator," he said.
ChristianaCare is working on a plan to offer presumptive eligibility at its two main hospitals in Delaware and expects to finish next year, said a spokesman. A smaller Maryland hospital the system owns already offers it, he said.
Nearly 2,700 nonprofit facilities reported in tax forms that they do use presumptive eligibility. But roughly 40% of that group belonged to parent organizations that reported pursuing payments from patients who were likely eligible for financial assistance—for a total of around $2 billion worth of "bad debt," or billings that they ultimately failed to collect.
That could reflect that hospitals performed the presumptive eligibility checks only after they had billed patients for months, or that they didn't run the checks on all patients, according to Keith Hearle, president of Verité Healthcare Consulting LLC, which advises nonprofit hospitals.
Hospitals are allowed by the IRS to grant patients financial assistance at the outset of billing, Mr. Hearle said. Hospital regulators, including the IRS and the Centers for Medicare and Medicaid Services, allow hospitals to use tools that prequalify patients for financial aid.
Presbyterian Healthcare Services, which owns the largest hospital in Albuquerque and eight others across New Mexico, seeks to collect bills for 120 days before it performs presumptive-eligibility checks. About 70% of the $17.8 million in unpaid bills the system pursued in 2020 was tied to patients who were likely eligible for charity, according to what it reported to the IRS. The system at the time screened bills for financial aid after seeking to collect bills for 150 days, but has since shortened the window it seeks to collect by a month.
The hospital system considers financial-aid applications to be more reliable than tools to estimate eligibility, said Jim Noble, Presbyterian's chief financial officer. Using algorithms to identify eligible patients is "a final safeguard," he said.
Payments made by patients who are later auto-enrolled in financial aid aren't refunded by Presbyterian, he said.
Banner Health, a 30-hospital nonprofit based in Arizona, waits four months and sends at least three bills before it screens patients with unpaid charges for financial aid. Banner makes efforts to reach patients about its financial-aid policy, using mail, email and other avenues, said Becky Armendariz, a spokeswoman for Banner.
If patients pay part of their bills, then later qualify for presumptive aid, Banner doesn't refund their payments, the spokeswoman said.
Pushing for payment
Separate from the analysis of nonprofit hospitals' IRS documents, the Journal also obtained internal documents on patient-billing procedures from large state and local government hospitals, including academic medical centers, through public-records requests. These hospitals share a similar mission with private nonprofits to serve communities.
The thousands of pages of procedures, scripts and other training material for hospital staff give an inside look at how some hospitals routinely push patients toward payment, including through installment plans that may come with interest. The guidelines often play down or don't raise the option of financial assistance. Adding to the pressure, these tactics are often deployed before the patient gets care.
In a document titled "Collections Scripting for Non-Emergent Visits," used by Georgia-based Augusta University Health System, staffers are supposed to start by requesting the entire amount due from the patient, saying, "How would you like to take care of that today?"
If the patient can't afford to pay, the hospital system representative requests 75% of the sum. Then half. Then a quarter, along with a payment plan for the rest, and a warning that the "minimum deposit is required to proceed with your scheduled service." If the installments for a six-month plan are too large, the staffer can offer longer plans with interest. Only if the patient refuses all of these does the script suggest mentioning financial assistance.
If the person wants to apply for assistance, and the medical appointment is within one or two days, the staffer is told to reschedule it. This would delay the appointment rather than let it proceed without payment.
An Augusta University Health System spokesman said it reserves financial assistance for those unable to pay. "We work with our patients to help them understand their cost-sharing responsibilities and arrange for payment before incurring a bill," he said in a written statement. "However, we do not delay care if it is determined to be clinically detrimental, regardless of the ability to pay."
In a scenario used in training staff at the University of Texas Medical Branch, based in Galveston, a representative calls a patient who is likely to owe more than $5,000 for a coming procedure. If the patient can't pay in full, the hospital employee asks what the person can pay, offering smaller amounts. If that doesn't work, the representative is supposed to reach out to clinical staff—and if they say the procedure can be safely delayed, it is rescheduled.
If the procedure proceeds as scheduled, the staffer warns the patient that a bill will come later. The script doesn't mention financial assistance.
In written answers to questions, a UTMB spokeswoman said care is typically not delayed, but if it is rescheduled, it "would be a clinical decision and not a financial one." She said that after a patient is notified whether care will be delayed, "if the patient states that they cannot pay, we will talk to the patient about possible assistance." The spokeswoman said the training material "did not go into specific detail about the financial counseling process in this particular deck."
Nonprofit hospitals are largely allowed to decide for themselves how much medical care to write off for patients who can't afford to pay. Nonprofit hospitals wrote off 2.3% of their patient revenue in the most-recent year available, the prior Journal analysis of Medicare filings found. That's less than the 3.4% of revenue for-profit hospitals wrote off for free and discounted care. The Journal found government hospitals wrote off the largest amount, at 4.7% of patient revenue. Amounts varied widely across hospitals nationally.
Federal rules require nonprofit hospitals to disclose the aid programs and make information about the policies available on their websites. They are also supposed to include a conspicuous written notice on billing statements and offer written summaries of the policy as part of the intake or discharge process.
Advocates say patients are often unaware of the option. One 2020 poll of 820 registered voters in Maryland, commissioned by a consumer group, found that 29% of all respondents, and 50% of Black respondents, weren't aware of bill forgiveness for low-income patients.
Ondrea Connolly said she didn't learn about the possibility of assistance until she saw a video on social media mentioning it. By the time she applied, it was too late.
Ms. Connolly had an emergency caesarean section in November 2020 at Texas Health Presbyterian Hospital Dallas. The hospital's parent system, Texas Health Resources, sent her an invitation to an online portal, where she said she saw a choice: to pay the nearly $7,000 she owed, or a payment plan.
Texas Health Resources said it does highlight financial-assistance options on the portal screen.
Ms. Connolly also didn't notice the financial-assistance disclosure in the actual billing documents. One itemized statement viewed by the Journal had detailed charges on the first four pages and a description of the financial-assistance policy on a fifth page.
Facing mounting bills, Ms. Connolly signed up for the plan with the lowest payments, which included interest. In 2021, she lost her job.
After she learned about financial assistance, Ms. Connolly applied in late January 2022 with help from Dollar For. Since she was unemployed, she seemed likely to qualify for Texas Health Resources' aid program, which typically offers help to people making less than 200% of the federal poverty level—about $46,000 in income for a household of three like hers.
Ms. Connolly was rejected because she missed the deadline for applying. She appealed, writing that she applied soon after she learned of the program. "I have no idea how I am going to continue paying my bills…please help me!" she wrote.
The reply reiterated that she applied too late. It concluded: "We appreciate the opportunity to partner with you for your health and well-being."
When she saw it, Ms. Connolly said, she cried.
A Texas Health Resources spokeswoman said it highlights financial-assistance options prominently on the billing portal screen, in monthly patient billing statements and elsewhere. She said the system encourages patients who can't afford bills to apply for financial assistance, and it gives a year from the date of care to apply, "as we feel that is an adequate amount of time for a patient to either resolve a bill through payment or to apply for financial assistance."
After the Journal requested comment on her case, Ms. Connolly said, a Texas Health Resources representative called and offered her a new plan with a lower monthly payment. She accepted.