News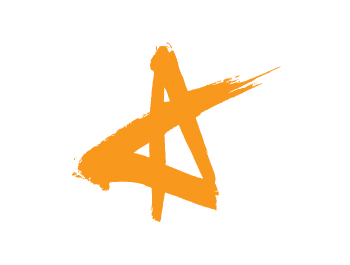 DRK Foundation Appoints Five New Global Leaders
December 12, 2022
MENLO PARK, CA (December 12, 2022) – Draper Richards Kaplan Foundation (DRK), one of the largest global venture philanthropy firms supporting social enterprise, today announced the appointment of five new global leaders including, former Dallas Chief of Police Reneè Hall, retired Superior Court Judge Shelyna Brown and Kristin Groos Richmond as Senior Fellows; with Mobola da-Silva and Karen Serem Waithaka joining DRK as Portfolio Advisors to the Africa ecosystem.
"Each of these individuals has committed their lives to helping others," said Jim Bildner, CEO of Draper Richards Kaplan Foundation. "Though the sectors and roles they have played may be different, they share a common belief that every individual deserves the opportunity to reach their full potential. By joining our team in their various roles, they bring enormous new capacity to expand DRK's networks, outreach, and opportunity to find, fund and support countless new portfolio organizations."
As Senior Fellows, Reneè Hall, Shelyna Brown and Kristin Groos Richmond bring decades of experience and context from the front lines of criminal and social justice to DRK's work.
Reneè Hall is a seasoned law enforcement professional with more than 20 years of experience in crime reduction, prevention, and policy change. Hall is the former Chief of Police for the Dallas Police Department, where she spearheaded 64 separate policy changes in pursuit of Commission on Accreditation for Law Enforcement Agencies (CALEA). She closed with a 97% compliance rate. In addition, Hall implemented quick response protocols, modified orders surrounding "use of force," initiated intelligent technology improvements and innovations, including the Starlight surveillance program and Text to 9-1-1 in the City of Dallas, and created a Real-Time Crime Center for crime analysis, and criminal intelligence units that improved data collection, coordinated analysis, and information sharing.
Hall is a proven strategist who builds collaborative community partnerships and effective communication. Her extensive knowledge of the criminal justice system, and significant experience in law enforcement have hailed her as a transformational leader with viable solutions to challenges.
She is a graduate from Grambling State University, holds a Master of Science from the University of Detroit Mercy and was named a 2022 Social Impact Fellow in the Advanced Leadership Initiative at Harvard University.
Hall holds several advisory board memberships and personal affiliations, including the Federal Bureau of Investigation National Academy Associates (FBINAA), International Association of Chiefs of Police (IACP), and the National Organization of Black Law Enforcement (NOBLE).
Hall resides in D.C.'s National Harbor. She begins her new role with DRK in January.
Retired Superior Court Judge, Shelyna Brown has over two decades of experience in the legal and leadership arenas. She is a former public defender, who since 2012 held the office of Superior Court Judge at the Superior Court of California, in the county of Santa Clara. Brown's expertise resides in social justice advocacy, public policy development, process improvement, and Diversity, Equity and Inclusion (DEI) development.
Brown is a reputed thought leader and has gained unique perspectives as a Superior Court Judge, a Senior Litigator, a Certified Mediator, and as an Executive Coach working across all demographics to settle disputes, resolve problems, address crises, and support personal and community reform.
She is the Co-Founder and Co-Chair of the Equality and Social Justice (ESJ) Committee for Santa Clara County, where she responds to the global outcry against racism, unconscious bias, and the call for police accountability.
Brown is currently on an Advisory Board at San Jose State University for a student-led organization working to prevent recidivism and ways to assist those coming out of jail. She is also an active member of the American Leadership Foundation.
She is a graduate from the University of California, Davis, and holds a Juris Doctorate (JD) from the Santa Clara University, School of Law.
Brown joins DRK Foundation after a decade on the bench and begins her role on Monday, January 16.
Joining Hall and Brown as a DRK Senior Fellow is Kristin Groos Richmond.
Richmond is a champion of healthy  family  nutrition and citywide wellness serving as Founder and CEO of Revolution Foods from 2006 to 2021. As Chairwoman of the Board from 2021 – 2022 her mission was to build lifelong healthy eaters by serving healthy, delicious and affordable meals in many of our nation's most at risk communities.
Prior to founding Revolution Foods, Richmond was Vice President of Resources for Indispensable Schools and Educators, where she grew the organization to a nationally scalable model working to help school leaders recognize and retain outstanding teachers.
Richmond began her career at Citi in Investment Banking. She was a member of the White House Council for Community Solutions during President Obama's Administration. From 2000 to 2002, she lived in Nairobi and co-founded the Kenya Community Center for Learning (KCCL).
She is an Aspen Fellow, an Ashoka Fellow and a Young Global Leader of the World Economic Forum. Kristin is on the Board of Directors of Generate Capital, a leading clean energy investment company and sustainable infrastructure operator, Food4 Education in Kenya, and U.C. Berkeley and Ideagarden's Plant Futures Initiative.
In 2020, Richmond was recognized as one of Inc.'s "Top 100 Women Entrepreneurs."
Richmond holds a Bachelor of Science in Finance and Accounting from Boston College and a M.B.A. from the University of California, Berkeley. She lives in the San Francisco Bay Area and will assume her role this January.
As DRK Africa-based Portfolio Advisors, Mobola da-Silva and Karen Serem Waithaka will strive to create the conditions DRK early stage entrepreneurs throughout the Africa ecosystem need, including support and critical relationships to sourcing and funding partners, in order to address the root cause of the inequities standing in the way of a sustainable continent.
Mobola da-Silva supports the Foundation's portfolio companies and leadership teams to realize growth and create value, advising on areas such as expansion strategy and fundraising. She focuses on representing financial services, digital infrastructure, and housing sectors.
Over the course of her career, spanning several countries in Africa, the United Kingdom and the United States, da-Silva has earned a diverse set of accomplishments in investing, management consulting, international development and corporate finance. Since March of 2002, da-Silva worked with investors to drive capital into the most attractive opportunities and placing funding in the hands of those best positioned to grow businesses at scale across emerging market economies as the Founder and Director at Magenta Skye Advisory in London.
Prior to this, da-Silva was a Partner at the uMunthu Fund where she invested in inclusive, technology-enabled businesses providing access to essential goods and services for businesses and low to middle-income households in Africa. At Alitheia Capital, she channeled smart capital into key growth sectors and co-created a pioneering gender-focused fund to leverage the power of gender diversity for superior performance. She also developed innovative interventions in the renewable energy space, working with multinationals and international funders to catalyze investment in sustainable off-grid energy solutions.
da-Silva is an active participant in the investment ecosystem and holds a number of non-executive board director and committee positions including the investment committee of the Africa Enterprise Challenge Fund, a development finance organization that promotes sustainable livelihoods in marginalized communities.
da-Silva holds an undergraduate degree from the University of Houston and an MBA from the University of Texas at Austin. She is also a London Business School Sloan Fellow with an MSc in Leadership and Strategy. da-Silva is based out of London and Lagos, Nigeria.
Karen Serem Waithaka joins da-Silva as a DRK Africa-based Portfolio Advisor.
Waithaka specializes in impact investing within the Private Equity and Venture Capital sector in Africa.
She comes to DRK from Global Partnerships Social venture Fund where she held the role of Investment Director. Here Waithaka engaged with portfolio partners and cultivated impact-first early-stage social enterprises.
In 2017 she founded Ertan Consulting Ltd., an advisory firm focusing on the venture capital and private equity space in Africa, where she connected and supported viable start-ups that required funding.
Waithaka's impressive career history includes Investment Manager at Safaricom Spark Venture Fund as Investment Manager, and Investment Associate at TBL Mirror Fund. The experience she's acquired with risk analysis, deal sourcing, financial analysis, and dispute resolution will be invaluable assets as she guides full deal cycles within the DRK portfolio.
Waithaka has a Bachelor of Science in Actuarial Science from Curtin University of Technology, in Perth, Australia. She has also received her Master of Finance in Funds Management from the University of New South Wales in Sydney, Australia.
Waithaka is based in Johannesburg, South Africa and Nairobi, Kenya.
About DRK Foundation
Since 2002, Draper Richards Kaplan Foundation has supported more than 200 organizations, collectively impacting 300 million lives through a novel funding and support strategy. DRK supports early stage, high impact social enterprises solving the world's biggest and most pressing social and environmental problems. To date, DRK has raised over $200 million of capital and deployed more than $110 million to find, fund and support more than 200 social enterprises around the globe.