News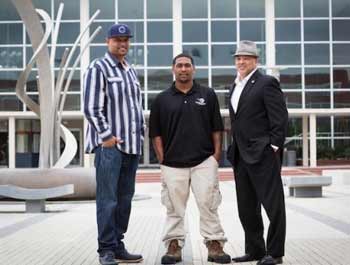 DeVone Boggan Featured on ABC's "Nightline"
April 1, 2016
Advance Peace founder, DeVone Boggan, was recently featured on ABC's "Nightline" for his work to reduce urban gun violence in Richmond, CA. He says the program is not about paying people to not kill somebody, but instead about paying them so they can "get their lives together," and he said preventing violence ultimately costs society less, reducing city expenses for law enforcement, hospital bills and incarceration.
As part of the fellowship, young men who have done well in the program earn a reward trip. The video features two fellows in the program on a trip together to Washington, D.C. and New York City, as well as a bit of a plot twist. Boggan explains, "You have to be willing to travel with someone that's trying to kill you or that you're suspected of trying to kill."
His approach is garnering national attention, and other cities struggling with gun violence, including Baltimore, D.C., and Oakland, are now asking Boggan for his help. "I see these young men as sons. And a part of their growth and development requires a little coddling, coaching … discipline, that's what they get here," Boggan said. "It's not that hard. … These young men shoot because when they shoot they matter. It's when we pay attention to them."
Click here to watch.