News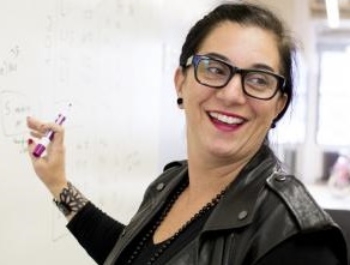 Crisis Text Line Wins The Audacious TED Prize
April 29, 2020
We are thrilled to share that Crisis Text Line was named a recipient of this year's prestigious Audacious Prize. Housed at TED, The Audacious Project is a collaborative funding initiative that is unlocking social impact on a grand scale.
From depression and anxiety to sexual abuse and trafficking to homicidal and suicidal ideation, Crisis Text Line is a powerful first line of defense against a lack of access to mental healthcare. Using mobile technology, machine learning, and a large distributed network of volunteers, Crisis Text Line has become a leader in effective crisis intervention. Using a proprietary platform, they triage users to address those at greatest risk first, enlisting over 25,000 volunteers they have trained to provide care safely and anonymously. With Audacious' support over the next two-and-a-half years, Crisis Text Line will provide counseling to anyone who needs it in English, Spanish, Portuguese, French, and Arabic. They will expand their base of volunteers to 150,000 Crisis Counselors allowing them to process one billion messages, extend coverage to one-third of the globe, and provide support to 12.5 million more people.
Please join us in congratulating the entire Crisis Text Line team for this incredible and well-deserved honor! We remain humbled and inspired by their unwavering commitment to mental health, especially at a time when these efforts are needed more than ever. Learn more about Founder and CEO Nancy Lublin and the amazing work she's leading at Crisis Text Line by reading her Audacious profile.