Team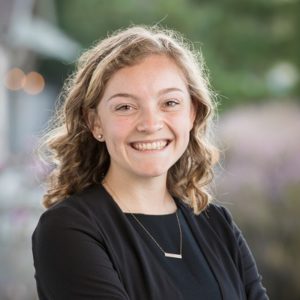 Nicolle Richards
Tom Ford Fellow in Philanthropy
Nicolle selected the DRK Foundation for her Stanford Tom Ford Fellow in Philanthropy. The Tom Ford Fellowship in Philanthropy was created in 2001 to provide young professionals with intensive, mentored experiences in domestic foundations in order to educate Stanford graduates about the role of philanthropy in society and encourage them to enter the field. The fellowship is made possible by the generous support of Susan Ford Dorsey's Sand Hill Foundation and Philanthropic Ventures Foundation.
Previously, Nicolle worked for a social enterprise in Austria focused on refugee workforce integration, where she led evaluation efforts and designed and executed a need-finding project for Syrian refugees. While an undergraduate at Stanford, she served on the university's Advisory Panel on Investment Responsibility & Licensing and wrote her thesis on investment responsibility and impact investing in the context of foundation endowments. She worked for the U.S. Department of State as an intern in the Office to Monitor and Combat Trafficking in Persons and as a policy extern for the Office of Global Criminal Justice through Stanford Law School. She also developed a microbusiness program for an anti-human trafficking organization in Guatemala and worked on consulting projects for Save the Children and Human Rights Watch.
Nicolle has a Bachelor of Arts with Honors in Public Policy from Stanford University.