WAVE
Model & Strategy
West Africa Vocational Education (WAVE) is a vertically-integrated vocational training platform. WAVE seeks to empower millions of West African youth with industry-relevant employment skills that transform their mindsets and access to employment opportunities that enhance their social mobility, whilst broadening employer access to the best-suited young talent for their job opportunities.
Using the "hire for attitude, train for skill" model, WAVE provides self-motivated youth with skills employers want, teaches them how to stand out professionally by inculcating a mindset of continuous improvement and places them in paid technical apprenticeships in high-growth industries to "earn while they learn".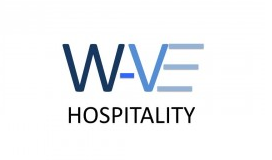 Founded: 2013
Economic Empowerment
Location of work: International, Africa
WAVE
,
Tackling youth unemployment in West Africa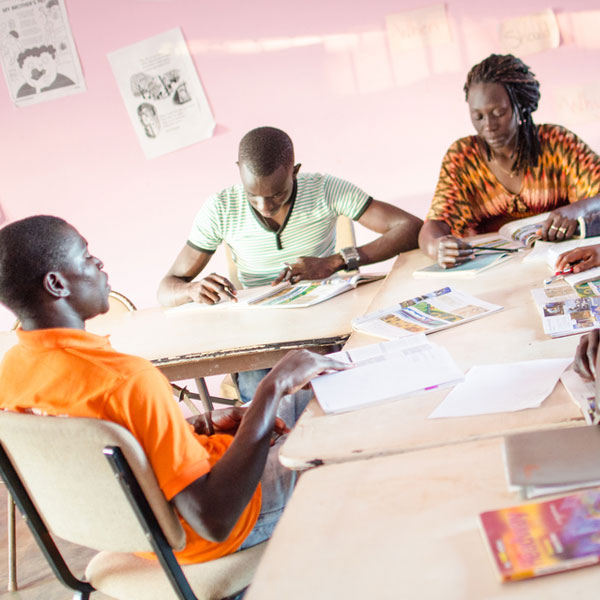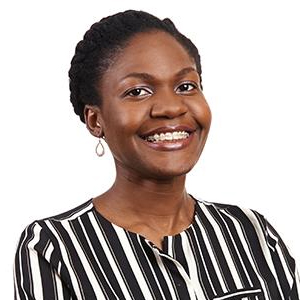 Meet Misan Rewane
Misan Rewane is CEO and co-founder of West Africa Vocational Education (WAVE).  Born and raised in Lagos, Nigeria, Misan is no stranger to the challenges of education and social mobility in West Africa. When her parents, unable to ignore the education system's breakdown, sent her to the U.S. for college, Misan resolved to play a role in transforming the region's education system so that one day she would have the option to send her own children to local schools.
After earning her Economics degree from Stanford University, she worked in management consulting with The Monitor Group in New York and London on projects in both the private and public sectors. Post-Monitor, she worked as a consultant for TechnoServe, Cote d'lvoire, and with the Center for Public Policy Alternatives in her native Lagos, Nigeria. More recently, Misan interned with the Bridge International Academies supporting their international Academies expansion strategy. While getting her MBA at the Harvard Business School in 2012, Misan sought out and connected with fellow socially-minded Africans at HBS and HGSE (Karan Chopra, Bryan Mezue, Navid Rahimi and Modupe Fadugba) to discuss ways to tackle youth unemployment in the region, suggesting they investigate a business model that would train youth and link them to jobs. The seeds that were planted grew over the next year to become West Africa Vocational Education (WAVE). WAVE Hospitality Academy was launched in August 2013 to focus on training and placing unemployed youth in the hospitality and retail industry.
IMPACT
Since launching in August 2013, WAVE has trained over 1,100 disadvantaged youth. 
70% of them secure full time retail and hospitality jobs, transforming their income from an average of $31 to $104 per month.
RT

@Sarume1

: Remember that quick hire fire isn't always the best approach. An exceptional employer can influence an average or mediocre emp…

RT

@Sarume1

: However, when you eventually decide to leave, remember that the world is much smaller than it used to be and our degree of sep…

RT

@Sarume1

: So it's important that you are present at your desk. You may not like the job, and might just be waiting for the next vacancy…

RT

@Sarume1

: As much as we appeal to employers to get involved with us as people and then as workers, we must be very careful in our behavi…

RT

@Sarume1

: Speaking to an employer today and she said one of her employees just got up and left without saying a word. We can blame some…

RT

@CQAttitude

:

@AdamMGrant

Agreed! Plus, I would add that when you hire new employees, hire for attitude not just skill. Misfits, original…

RT

@ValaAfshar

: A good mentor will: 1. push you harder than you expect 2. guide you to ask better questions 3. expect continuous improveme…

RT

@ValaAfshar

: My father abruptly immigrated to the US at age 44. He was a senior executive, spoke fluent English, but was unable to find…

RT

@ValaAfshar

: Why we read: 1 to learn 2 to escape 3 to validate beliefs 4 to know we are not alone 5 find new ideas 6 be inspired 7 lear…

RT

@ValaAfshar

: Workers are more likely to be replaced by people who are able to co-exist and co-create value smart machines, and have work…

RT

@waveacademies

: Eid Mubarak to our families, friends and everyone!! May this special day bring peace, happiness and prosperity into your…

Eid Mubarak to our families, friends and everyone!! May this special day bring peace, happiness and prosperity into…

https://t.co/CFaN6LJEBf

RT

@ReadySetWorkng

: The overarching themes of ReadySetWork Curriculum Overview are Mindset Reorientation, Skill Training, Knowledge which a…

RT

@WaleMicaiah

: "We are, for the most part, over-schooled but under-educated" - G. Fagbure.

RT

@gfagbure

: Stay humble when you're low. Stay humble as you grow.