The Mission Continues
Model & Strategy
The Mission Continues is a national nonprofit organization that empowers veterans who are adjusting to life at home to find purpose through community impact.  Our operations in cities across the country deploy veteran volunteers alongside non-profit partners and community leaders to solve some of the most challenging issues facing our communities: improving community education resources, eliminating food deserts, mentoring at-risk youth and more. Through this unique model, veterans build new skills and networks that help them successfully reintegrate to life after the military while making long-term, sustainable transformations in communities and inspiring future generations to serve.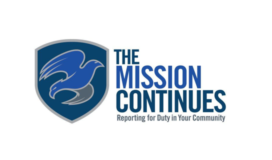 Founded: 2007
Civic Engagement
Location of work: Domestic, Northeast, West Coast, Midwest, Southwest, Southeast
The Mission Continues
1141 South 7th Street
St. Louis, MO 63104
Reporting for duty in your community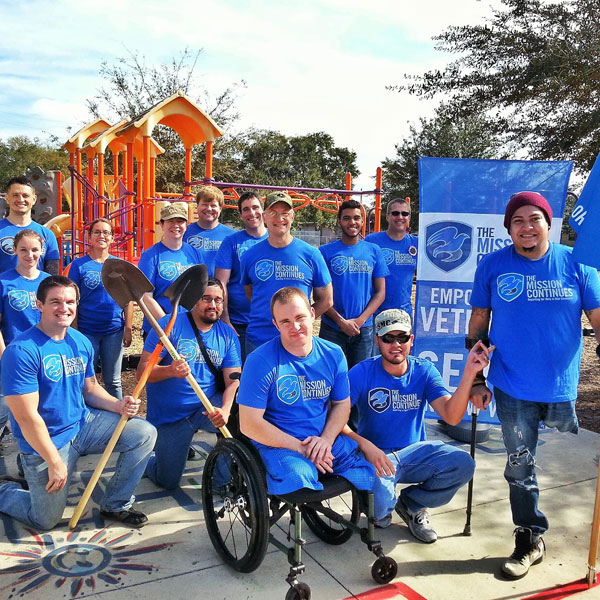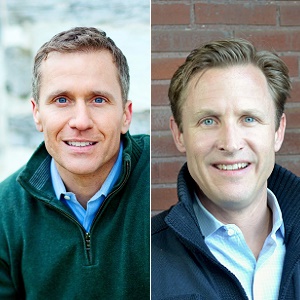 Meet Eric Greitens and Spencer Kympton
Eric Greitens founded The Mission Continues in 2007.  He is a former U.S. Navy SEAL officer, deployed 4 times during the Global War on Terrorism.  He served as a White House Fellow and in 2011 was named Navy Reserve Junior Line Officer of the Year. Eric is a former Rhodes Scholar and New York Times best-selling author.  In November 2016 he was elected as the 56th Governor of Missouri.
Spencer Kympton is the president of The Mission Continues. Spencer graduated from West Point as valedictorian in 1994. His military career began with rotary-wing flight school, and he served as an aviation officer and Blackhawk helicopter pilot across the globe.  Over his eight years of service, his duty locations included the Republic of Korea, Bosnia-Herzegovina, Central America and South America. His primary missions were humanitarian assistance, disaster relief, counternarcotics, and peace enforcement, and he held aviation company command positions in both Honduras and Savannah, GA.  Following his military service, Spencer earned an M.B.A. with honors from Harvard Business School in 2004.
IMPACT
The Mission Continues has awarded more than 1,800 fellowships to post-9/11 veterans, launched 69 service platoons with more than 14,700 veterans and service members signed up, and engaged more than 1,300 non-profits across 49 states + D.C., contributing $17M+ worth of volunteer services.
Of the most recent Fellows, 97% of them believe they are pursuing a meaningful new mission, while 95% said they increased their professional network.
🗺 54 Cities 💪🏼 81 Platoons 🛠 1,560 Events 👷🏽‍♂️ 20,075 Volunteers ⏱ 91,802 Hours of Service 💡 $2,266,591 worth of C…

https://t.co/0PqN3BmNET

RT

@RoadtripNation

: "People are going to be looking for you to bend, to break. But are you going to give them what they're looking for? Or…

"Through each mission I gain more appreciation for what we do, and I am proud to be associated with this hard-charg…

https://t.co/mmqQnaubZr

Happy Presidents' Day!

Do you have experience using data to take HR to the next level OR can you run events in your sleep? We're hiring a…

https://t.co/Z8jhIyER7j

Our Annual Survey is the best way for us to get a temperature check—to see that our programs are being impactful, t…

https://t.co/RJq9vXMlTA

RT

@veterans_build

: Last night was our annual legislative reception where we recognized the amazing work that Habitat Affiliates do involvi…

Next week we're continuing home building work with our Puerto Rico service platoon—check out where we started, in w…

https://t.co/tSmOgmqMwb

RT

@studentvets

: Run As One is held across the country in honor of Marine veteran Clay Hunt, an original member of

@TeamRubicon

, @MissionCo…

"Preserving the Earth's biodiversity needs an equally diverse audience of civic champions – that includes people of…

https://t.co/D2qCJXfkGr

Participated in any of our programs this past year? We want to hear how you think we can do even better in 2019! Cl…

https://t.co/IH9cvkBxq9

Headed (along with 40+ veterans!) to the next session of the Service Leadership Corps in DC thanks to our friends a…

https://t.co/g1rWboCpCo