StriveTogether
Model & Strategy
StriveTogether works with communities to improve education outcomes by helping them aggregate, analyze and utilize data more effectively and by helping community actors operate in a collaborative way.  Education in the U.S. is program rich, but system poor – despite the massive amount of resources spent on disjointed education efforts, communities have yet to achieve desired student outcomes, nor have we witnessed systemic, sustainable change within the education system.  StriveTogether's proven expertise, effective resources and nationally recognized collective impact approach enables communities to create local education ecosystems to support children and youth from cradle to career.
Built on lessons in 53 communities, StriveTogether's Theory of Action helps local partnerships build and sustain civic infrastructure by engaging the community, eliminating disparities, focusing on continuous improvement and aligning existing resources. StriveTogether helps communities unite stakeholders around shared goals, measures and results in education. StriveTogether supports these communities through network activities, tools and strategic assistance aligned with a nationally-recognized Theory of Action. Network outcomes include kindergarten readiness, early grade reading, middle grade math, high school graduation, postsecondary enrollment and attainment.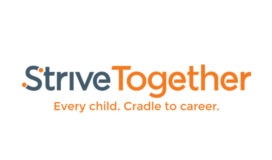 Founded: 2011
Education
Location of work: Domestic, Northeast, West Coast, Midwest, Southwest, Southeast
StriveTogether
125 East Ninth Street
2nd Floor
Cincinnati, OH 45202
Every child. Cradle to career.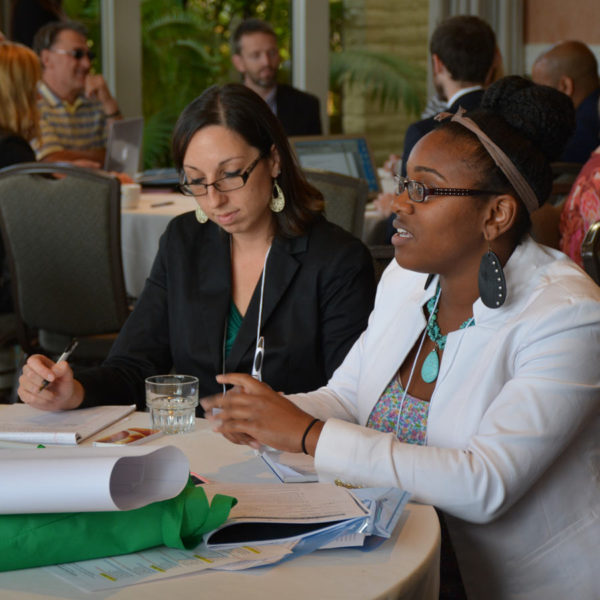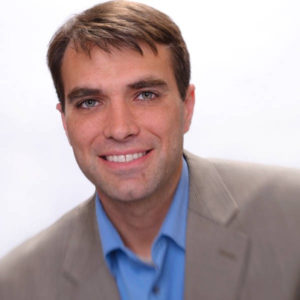 Meet Jeff Edmondson
Jeff Edmondson is Managing Director of StriveTogether, a subsidiary of KnowledgeWorks. Prior to founding StriveTogether, Edmondson was the founding executive director of the StrivePartnership in Cincinnati and Northern Kentucky, a partnership of postsecondary, K-12, business, philanthropic, non-profit, and civic organizations aimed at increasing education outcomes for students throughout the region. StrivePartnership is one of the most notable collective impact initiatives and Edmondson has drawn on the work of the Partnership to develop StriveTogether and the national Cradle to Career Network.
Edmondson also served as the Foundation Officer for KnowledgeWorks Foundation. In this role, he was responsible for assisting the President & CEO by leading and providing support for priority initiatives, communicating on the vision and strategies of the Foundation, and managing the relationship with the Board of Directors. He also served as a Program Assistant at the 21st Century School Fund where he conducted research, published papers, and wrote legislation on local and national policy issues related to school facilities.
Jeff served as a volunteer and supervisor for three years in Peace Corps Gabon, Central Africa. He was a fellow to the Ashoka –Innovators for the Public and completed the prestigious Annie E. Casey Family and Children Fellowship.
In 2012, Jeff was named the recipient of the American Express NGen Leadership Award, which honors one accomplished nonprofit leader age 40 and under who has already demonstrated significant impact in addressing society's critical needs.
IMPACT
StriveTogether's "Cradle to Career" Network includes 66 community partnerships working to improve education for every child. 
The Network connects more than 10,200 organizations and impacts over 8.2 million students.